Wedding Planning First Step
CLICK HERE FOR THINGS TO DISCUSS BEFORE YOU GET MARRIED
Your wedding planning first step is deciding what the most important details are for the bride and groom.
The Gown IS the Wedding Planning First Step

For instance, it may be extremely important for you to have a certain look. And if that be the case, it is the wedding planning first step. Our daughter was adamant that hers be in a garden.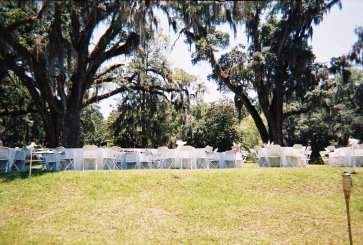 Another very important part of the detail was her dress. She had dreamed of a dress with red around the bottom and top, something I thought would have to be custom made until the new gown styles came out with many color options.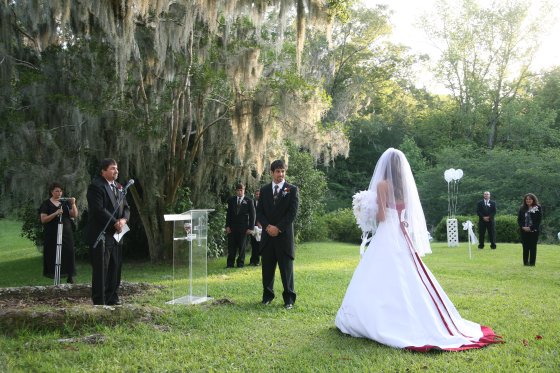 The bride below fell in love with the gathered, beaded detail of her dress and the way it slightly flared out from the gather.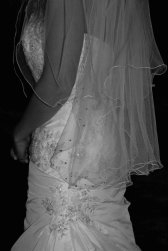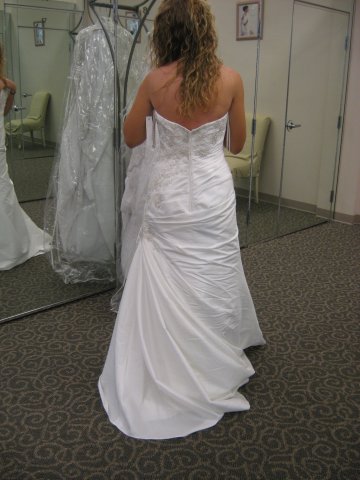 Click here for some of our favorite gowns.
Your List
Make a list of the things that have been dreamed about is undeniably one of your wedding planning first steps. After all, some girls dream about that special day from the time they can play with dolls. This wedding-planning list is the list of the major, no compromise, "I want it and I want it just like I dreamed it would be," items. Another list would be "like to have" items that may or may not be in the final budget, or that can be compromised with similar or do it yourself items.
Parent's List
It is a nice gesture to make a list of some of the things that are important to the bride's and groom's parents. The whole experience form start to finish is about the bride and groom and what they want their special day to be like, so this list is absolutely optional. However, parents like to be involved in the planning of their son's or daughter's wedding. Let them be involved. After all, in many cases their money will be paying for the big event. Try to work in some of their wishes the best you can. It may not work in all cases, but at least give it a try. They deserve a little say simply because they brought you into this world and changed your nasty diaper when you needed it.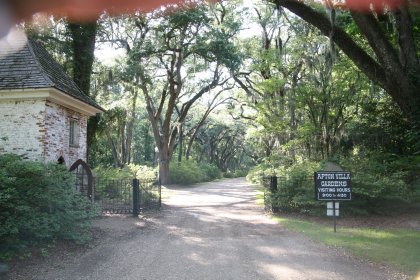 ---
Below is a short list of details to consider. Your list may be much longer. Simply try to think of every aspect of weddings you've attended, been part of, or seen on TV, and think about what list it would be on.
Location (garden, chapel, beach, etc.)
Real or Silk Flowers and What Kinds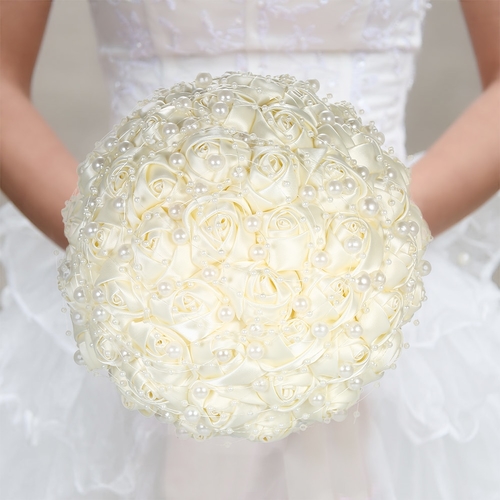 White Rose and Pearl Bouquet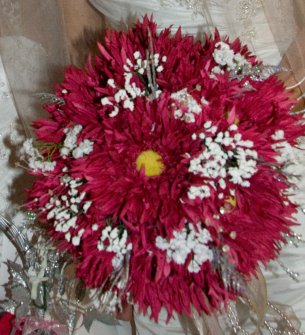 Artificial Peonie Bouquet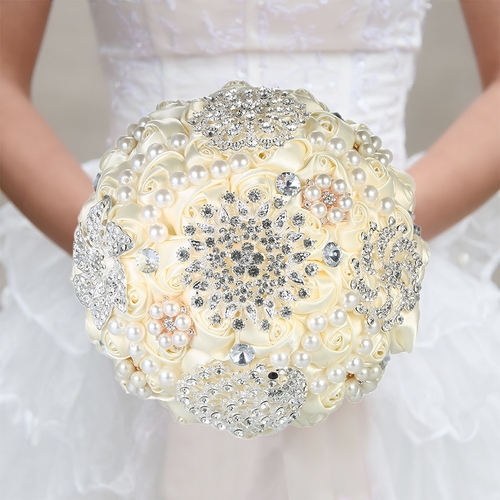 Vintage Crystal Bouquet
Type of wedding dress
Special Songs
Important People (people that absolutely must be part of the wedding ceremony; special recognition, etc.)
Special Ceremonies (unity candle, covenant marriage, memorial, jumping the broomstick, etc.)
Favors (Homemade, inexpensive, special order, theme, etc.)
Invitations (casual, formal, semi-formal)
Type of Reception (DJ, live music, formal seating, alcohol or not, professional catering or not)
Transportation To and From (Limo, Carriage, Classic Cars, Your Car, Friend's Car, Convertible)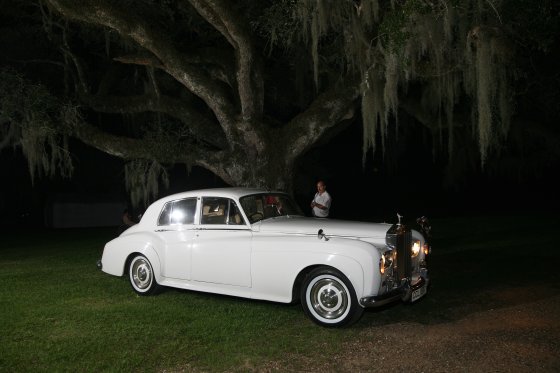 Photography (Photographer, Video, Snapshots, Disposable cameras )
I might add that you should get a Wedding Planning Notebook organizer of some sort.  Either make one of your own  a binder or purchase one. One of the books below will do just fine and will make for a keepsake when the wedding is all said and done
Now that you've made your first decisions concerning your wedding planning details, it's time to set the date.
---
Wedding-Planning-First-Step: Setting the Date 
Free Newsletter
Share Your Real Wedding Story
Do you have a great wedding story? Share your wedding planning story with us, we'd love to hear it!