Wedding Tips and Ideas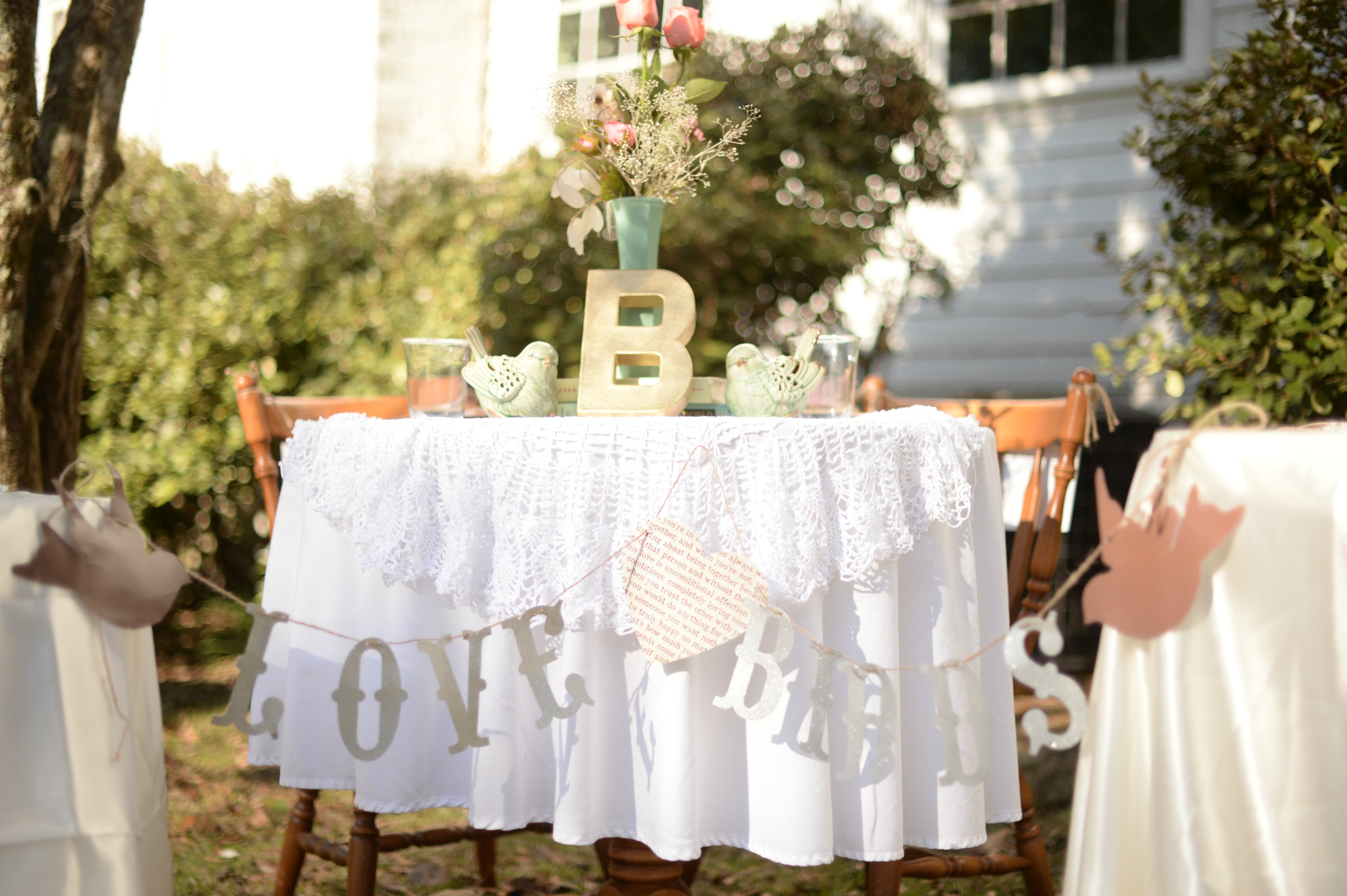 On this page you'll find wedding tips and ideas that may help with the planning of your wedding. Some of you out there have great ideas and I'd like to hear from you, so if you have a wedding tip or idea share it in the form below.

---
Planning Tips and Ideas

* You can have a male "Bridesmaid" or a female "Groomsmen" stand in your wedding. In this case, the men and women wear appropriate attire. Men wear the same attire as the other groomsmen and the women wear the same as the bridesmaids. It does not matter if they stand on the bride's side or the groom's side.
* Fewer attendants = Less money (less gifts, less flowers and less transportation is needed)
* A vintage dress with a stain can be salvaged by making lace or satin appliques and placing them to cover the stain.
* It takes 30 minutes or more to take portraits after the ceremony. My wedding tip...While your guests wait for you at the reception site, it is a nice gesture to provide hors d'oeurves, music and drinks. Even if it's just drinks, your guests will be much happier with the wait.
* One elegant, stunning flower wrapped with ribbon is very low cost.
* Beautiful alter arrangements can be made by purchasing large ferns from a local nursery. Set them on pedestals and add baby's breath, ivy and some inexpensive flowers (these can be silk) to match your colors.
* By using your bouquet on the cake table, the bridesmaid's bouquets on the food tables, and the throw away bouquet on the guest book table, the reception site can be very nicely decorated with flowers for no extra cost.
* The mother of the bride chooses her dress first and then the groom's mother should choose something to wear that is similar, but not identical in color and style.
* Candles can add a wonderful glow to a room and set a very romantic mood. Votive candles can be found for under $.50 each and tapers for around $1 or less. Our wedding tip...Many sites have votive holders or candelabras available if you ask. Ask the caterers and the managers of each site what is available for you to use. If you need to come up with ideas for candle holders, anything you can think of that is fireproof can be used. We have come up with some amazing ways to decorate a mason canning jar.
* When decorating a reception room, concentrate on the entrance, and the area around the cake table. Our wedding idea...If the room is large and blank, you can consider renting some lattice screens,trees or bushes. If you only place one large bush or tree on a large blank wall, it will soften the look. Potted plants can also be purchased to warm up an area and give a blank venue a more warm feeling. These plants can be planted in your or someone else's yard after the wedding.
* Professionals will sometimes pressure you for an immediate commitment. Remember that many of them get a commission when you buy. Our wedding tip...Your happiness is not of first importance to them. They'll still be there waiting on your business after you shop around for your best buy.
*You may be able to rent your wedding day jewelry from a jewelry store.  This is a clever way to have the jewelry you want for a lot less $$$$.
*In my experience, guests will rave about the food and the music most of all.  So, give them what they want by having delicious food and great music.
---
Tips and Ideas for the Bride
*Don't wear a bra for at least an hour before you get into your wedding dress, because the straps will leave marks and you don't want that in your pics.
*If you have to use the restroom in your gown, don't go alone! You will need a little help with that gown so the bottom doesn't drown.  The easiest way to go is sitting on the toilet backwards.
*Have a tide pen in your wedding day bag so any smudges from makeup or food can be quickly "washed" out of your wedding gown.
---
Tips and Ideas for the Groom
*Don't get drunk the night before the wedding! Or drink the day of the wedding until after the ceremony.
*Gifts for your groomsmen don't have to be expensive just something you know will float their boat.  For instance, if you have a bunch of fishermen and give them an ink pen (personalized or not) it won't be appreciated nearly as much  as the newest lure on the market.
For more wedding tips and ideas, follow me on Pinterest.
---
Have A Great Tip or Idea?
Do you have a great tip or idea about wedding planning? Share it!