Attire for Mothers
There are only a couple of rules for the attire for mothers of the bride and groom. As the mother of the bride or groom, your dress or outfit should be a complimenting color to the wedding colors. Do not wear the same color, but be sure to coordinate with the attendants' and the other mother's dresses so that you don't have an overpowering color for the wedding photos. For instance, if the wedding color is red, you wouldn't want to wear a bright green or if the wedding color was blue, you wouldn't want to wear orange. You would seem to wear a sign saying "look at me I don't know how to match".
You can choose a long gown, short formal dress, or even a pantsuit. Your choice of attire should coincide with the feel of the wedding.  For instance if the bridesmaids are all wearing long gowns, you would probably want to choose a long gown and not a short dress or pantsuit. If it's casual, casual.  If it's super formal, go super formal.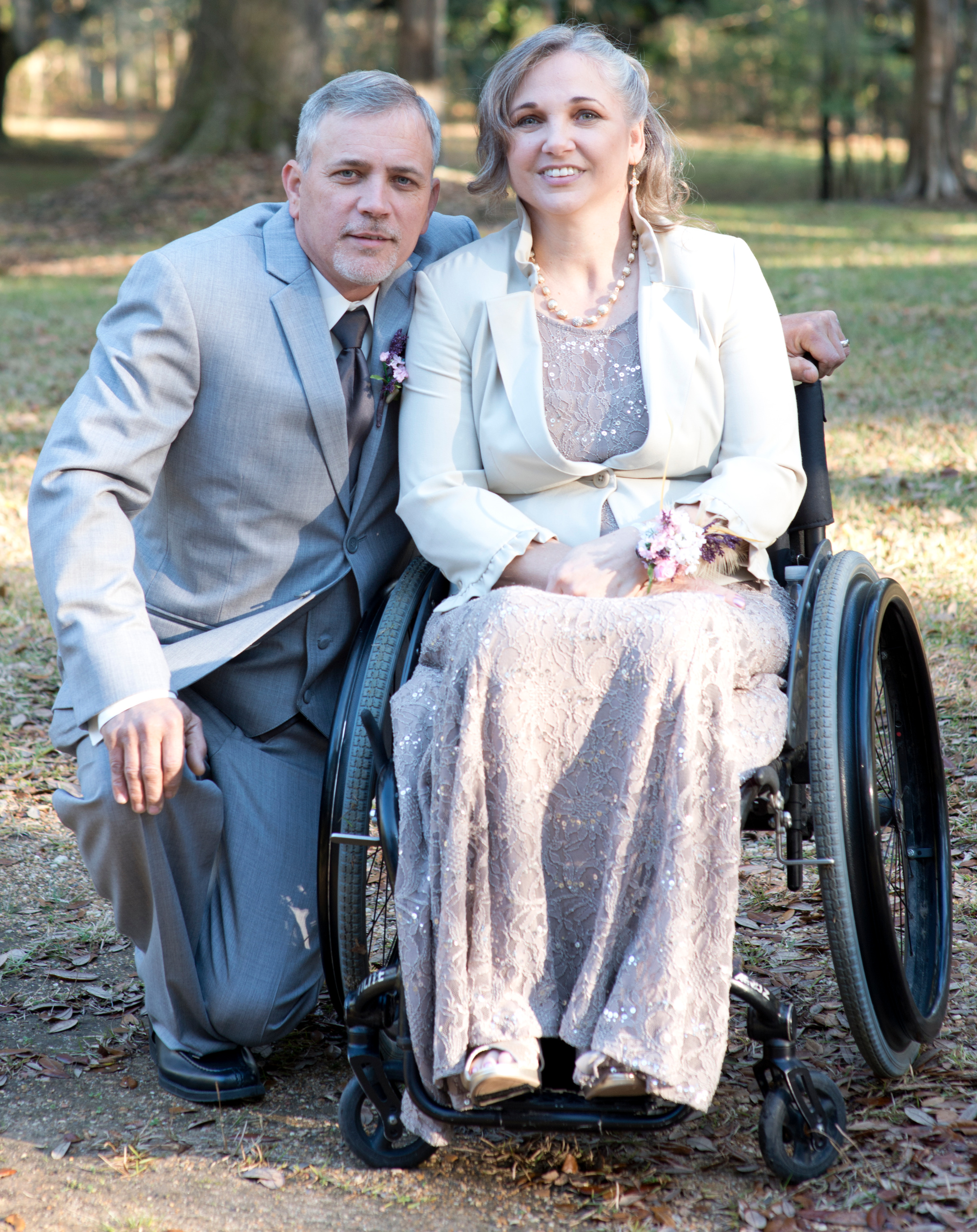 Department stores have large selections of formal wear especially around the holidays and prom season. I found my dress for my daughter's wedding at Macy's on a clearance rack for less than $100. As you can see in the picture above, it was beaded and laced. 
The grooms mom, below, chose a very nice pantsuit with a beaded black and silver camisole to dress it up.
There are sometimes great finds to be had at thrift stores and consignment shops. And remember that a dress hanging in your closet can sometimes be dressed up with some accessories, like a belt or beaded jacket, to look stunning.
As I've mentioned before, many dresses can be found at department store and online stores such as amazon.com so check them out.  You may find just the right fit!
Jewelry Just Right For Mother
When choosing jewelry, it's definitely a good idea to go with something simple. It's best not to wear bracelets, or if you do wear one keep it small  and dainty. And keep the necklace light not heavy. A simple pearl, diamond or teardrop would look fabulous. Stay away from beads and bangles. Basically, keep the bling to a minimum.
Remember, you are not the bride. Look great, but don't overshadow the bride! 
---
---
Showers, Parties & Rehearsal
Lastly, don't forget all the pre-wedding get togethers and parties.  Here's a few links that might have just what you need to be stylish and stunning.
---
---
Share Your Real Wedding Story
Do you have a great wedding story? Share your wedding planning story with us, we'd love to hear it!