Step Three - Choosing Your Wedding Venue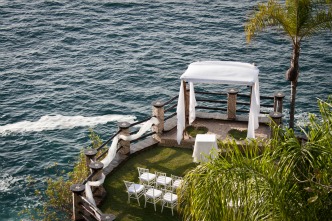 Choosing your wedding venue is a daunting task if you don't sit down first and discuss the previous steps that we've gone over on other pages of this website.  You must know your price range, your style of wedding, an approximate date and the number of guests that you will be inviting. Without these you will not be able to save money or make many of the decisions that come along with deciding on your wedding venue.  
If you haven't yet, go over the first steps as mentioned and also set a budget.  Once those are done the next important thing to do is a guest list.  After all, you do want a venue that will seat all your guests.  You also don't want to spend money on a venue that is bigger than you need.
Making Your Guest List
The number of people you invite affects choosing your wedding venue wisely, but how do you go about getting that all important list?  
Choose your wedding party wisely. Choose the bridesmaids, maid-of-honor, groomsmen, best man, flower girl, ring bearer, ushers and any one else that you want to be part of your wedding ceremony.  You can adjust this later, but get a good general idea of the people you want so that they can be part of the headcount.
Now for the guest list. You can start with this printable list. There are also some great apps that will help with your guest list planning.  I do recommend a notebook for keeping everything together, but many of you may rather the digital method. Do what's easiest for you.
First list the immidiate family of both you and your significant other.  From there, list aunts, uncles, grandparents, cousins and other relatives that you would like to invite.  
Next, list friends, co-workers or any other person that you definitely want to share your big day with. You want to list them first, because if it comes down to cutting the list you want to start from the bottom and move your way up.  
Lastly, list friends of your parents that they would like to invite. List any acquaintances that you didn't list in the previous friends list.  These are the people you would like to invite, but that you wouldn't be upset if they weren't there. 
Once the preliminary guest list is made, the next thing to decide is a date for the big event.
Choosing a Date for the Wedding
When choosing your wedding venue the date of your wedding becomes very important. Choosing a date doesn't mean that you will get that exact date, but it will give you an idea of the general season and what is expected at that time of year.
Have you been eyeing a wedding gown that is strapless?  You probably wouldn't want to plan your wedding outdoors in the dead of winter.  If you did, you'd freeze or have to have something over that gorgeous dress to keep you warm. 
Does the venue offer an indoor and outdoor option?
If you want a December wedding, it might not be a good idea to choose a place out in the open with no facility for plan B. You need that plan B if there has just been an ice storm or something like that that's out of your control.  You have to consider the comfort of your guests.  No one wants to freeze or be wet.  
On the other hand, if you want a spring wedding in a garden and the weather is usually very mild and pleasant in your area, that would be doable without much worry.
If you want a specific date, you will most certainly have to book well in advance. Most venues book a year in advance and some are booked two years in advance. 
For more on choosing your wedding date, click here.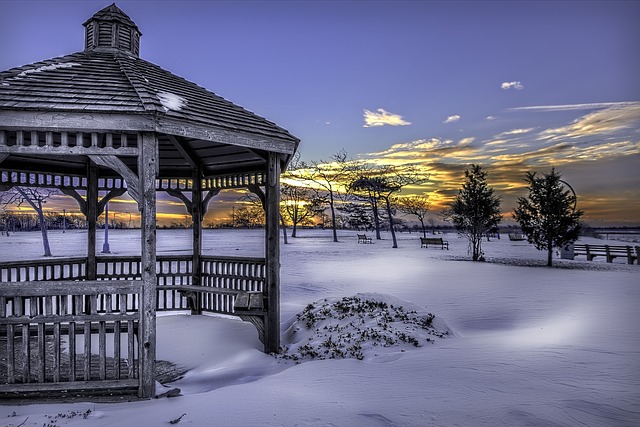 Choosing Your Wedding Venue
Search online for venues in the area. Then choose three that would work with the style of your wedding, is in your budget and has enough seating for the number of guests you plan to invite.  Read as many reviews as possible about each. You might find some comments about things you haven't considered. See if the venue replied to any concerns.  This gives you a good idea as to how the venue will address your needs.
Decide if you want a venue for the ceremony and reception in one location or the ceremony in one location and the reception in another. Some venues have different areas to choose from allowing you to have your ceremony in one part of the property and the reception in another.  Some couples have the ceremony in a church and then the reception at a grand hotel.  Look at several options before choosing the three that you want to visit.
Another thing to consider is an all inclusive venue.  More and more venue owners offer a full package.  This means you can have them do everything for you.  There are almost always different levels of choice for different packages as well.  These offerings are usually the venue, the catering, the bar, the flowers, and all the tables and chairs with linens.  All of which would cost you separately if you chose a DIY type deal. Expenses can add up quickly if you have to rent tables, chairs, a dance floor and other elements. Some of you will like this choice simply for the ease of it all.
There is also a practice called turning a room.  It's used to have the ceremony and the reception in the same room.  To learn more about it click here.
Another detail to consider is how the setup and breakdown process works and how much time you're allowed. If there's an event happening before or after your wedding, can you come in to decorate and if so how long do you have?  When does the area need to be cleared of all decor?
Your budget will undoubtedly be a driving factor on your choice of venue. Before you choose an all inclusive, get the figures on what all the services would cost if you hired them separately. Decide what you would like to DIY...like flowers and decorations.  All of this footwork is necessary in the planning process and will save you money in the long run. Knowing what your options are and what they will cost allows you to make the best choice for you and your significant other.
Visiting Your Three Venue Picks
Ok, so now you have your three venue choices.  Call to make appointments with each venue. You should make these on different days, or at the least, one in the morning and one in the afternoon. The last thing you want is to be rushed.  You and your partner should be relaxed and able to take it all in.  
Should you drive up and not really be feeling the place, don't let the first impressions of a place throw you off.  Go inside, meet the people and see what they have to offer.  Sometimes there's a hidden pearl inside of a not so great exterior.
There will be lots of information thrown at you and perhaps you will have statements told to you that would make you feel like you need to make a quick and immediate decision. Though it wouldn't be wise to drag your feet on a decision, it would also not be wise to make an impulsive decision either.  
Get a feel for the place and for the coordinator you're dealing with. You don't want to be in business with someone who is rude, or simply doesn't really listen to your concerns. 
Ask a lot of questions. Are they accommodating? Do they charge for every little add on, like cutting the cake or setting up and take down?
How is the parking? You don't want your guests to have trouble parking or have to walk from way down the street. Are guests required to pay for parking?  
How much time will you have before being charged extra? Is there noise restraints or curfews? 
When you leave, together with your partner, make a list of what you liked and didn't like.  If it's a true NO, then mark it off. If it's a maybe, be sure to write what made it stand out so that you can compare the next venues.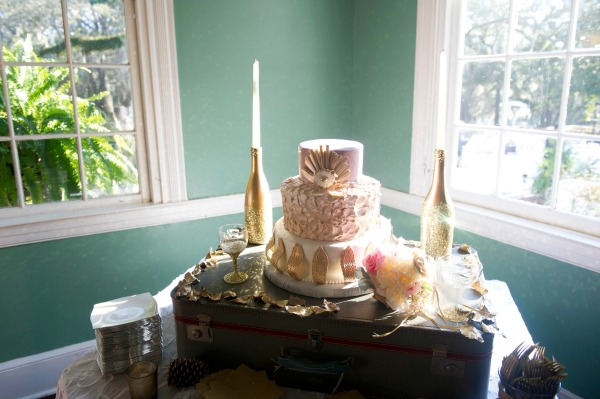 The Final Decision
You've visited your venues you're considering.  Now compare notes and weigh out the costs. 
You should now be pretty sure about which one to choose.  If you didn't really like any of them, go back to the drawing board.  If you are able to choose one you and your partner both like, make an appointment to sign the contract and call it a wrap.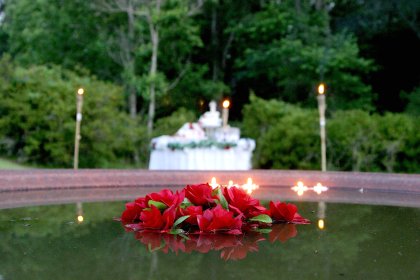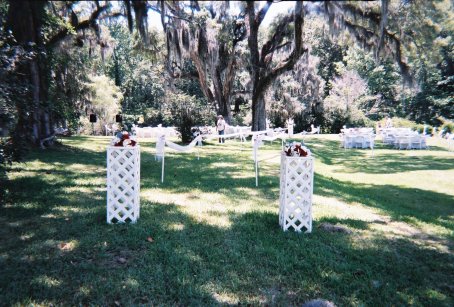 Signing the Contract
A word of caution. Be sure to go over the contract completely before signing.  Read the fine print.  Ask questions.  Be sure you are not being roped into an agreement that will leave you with the short end of the stick. 
Another word of advise is to not keep looking at venues once you sign your contract. This can lead to regret and anxiety that is unnecessary. You went through a process for choosing your wedding venue that made you think about what you and your partner want and then weighed out your choices. You chose a good venue and all will be fine!
Quick Recap
What to look for when choosing your wedding venue.
1. Is it in your budget range?
2. Is it available for a date you are happy with?
3. Does it match the style of your wedding?
4. Does it have enough seating for your guest list?
5. Does it have indoor and outdoor options? Especially important for an outdoor wedding.
6. Are there bathrooms? Again, especially important for an outdoor wedding.  Are they ADA accessible? Some of your guests may need these accessible accommodations.
7. Is there ample parking?
8. What are the vendor options? Do they offer vendors? Can you bring in your own vendors?
9. Are there time and noise restraints? Important if you want a rowdy reception.
10. What are the rules and time restraints concerning decorating? Very important if you want to decorate with a lot of personal touches.
Try to have fun and don't let the details overwhelm.  You and your partner can and will make a good decision. 
And now that you're finished choosing your wedding venue you've laid the ground work necessary for everything else.  After finishing this step you simply need to follow a timeline which you can find here to walk you through all the other necessary and optional parts of your wedding. Each one has a page on this website to help you make the wisest decision possible. So please utilize all the suggestions. You can save money while making decisions that will leave you happy in the end. 
---
---
Share Your Real Wedding Story
Do you have a great wedding story? Share your wedding planning story with us, we'd love to hear it!