Wedding Crafts and Projects
This page is for those who want to spend time doing wedding crafts and projects themselves instead of spending money. There are several that can be tweaked and personalized to make them exactly what you want for your wedding. Hope you find a craft or two that you can use!

---
Planning Notebook
---
The wedding planning notebook would be the first project I would recommend.  It's where you keep all of your ideas and purchases organized and accounted for.  You can keep fabric swatches, receipts, and clipped magazine pictures and articles all together.  Though a mobile phone can do a lot, there is an invaluable advantage of a notebook.  Colors are close on a phone, but not as good as a real sample. And yes you can click pictures, but if your like me I forget I have some things.  So in that case, when you flip to the section of your notebook dealing with that specific aspect of your wedding, you will see what you've saved and be reminded.  If nothing more than a jotted down note is there, you still are reminded of your thoughts. 
---
DIY Flower Hoop
---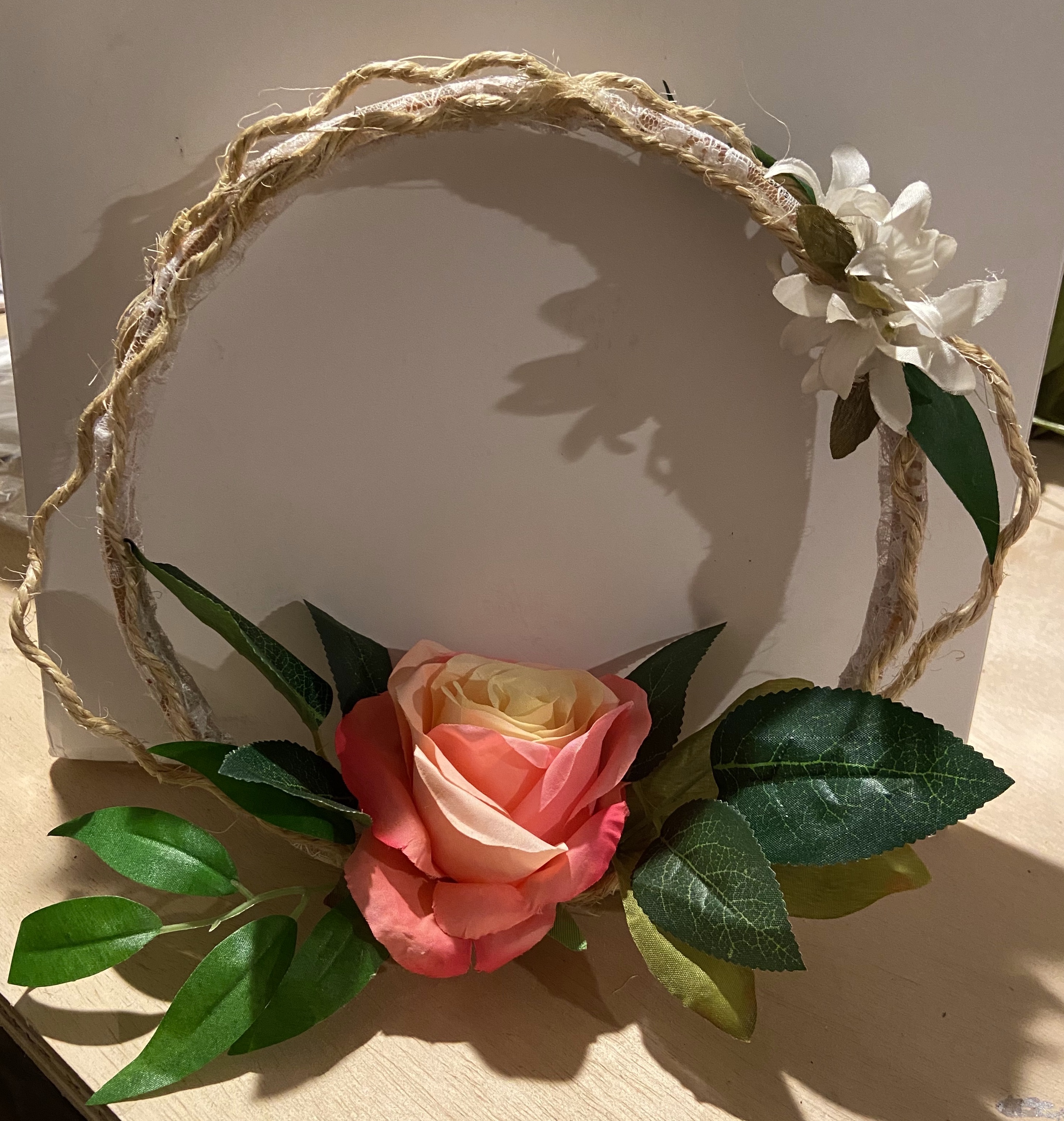 Here's a unique idea for your flower girl to carry if you don't want the traditional basket and petals. This DIY flower hoop can also be carried by your bridesmaids or used as wedding decor. It's simple and beautiful.  Follow this link for easy step by step directions to add to your list of wedding crafts and projects.
---
Save the Date Cards
---
Save the date cards are a great way to let extended family know of your upcoming wedding date.  To cut the overall cost of your wedding, you only need to send them to family and friends that live out of the area and may need enough time to plan to travel. All in all, they don't have to be anything fancy.  They should carry the theme of your wedding however.  If you're having a beach wedding, or a vintage wedding, your save the date cards should convey the feel of that setting.
---
Invitations
---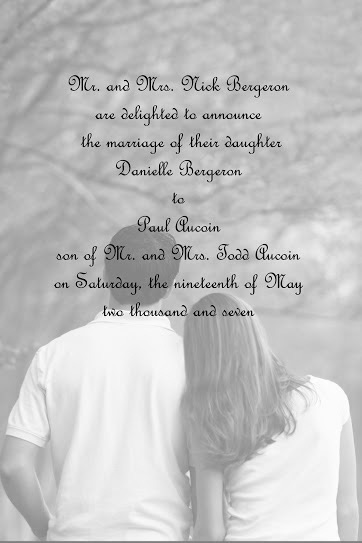 I've spoken elsewhere on this site about invitations and would like to say again that the invitations should carry the theme of your wedding. Does that mean you need to spend a lot of money on them? No. You can buy inexpensive ones or print them yourself. 
This is an example from my daughters wedding. It was a garden wedding so we used this beautiful backdrop of oak trees. Here's the gorgeous picture before we printed.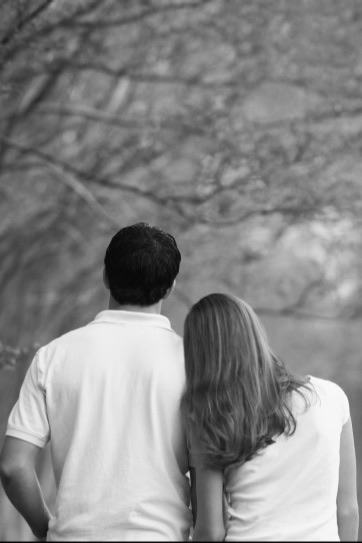 At Hobby Lobby we picked up a kit for printing your own invitations.  All the instructions were in the box for getting the printing right. We simply pasted this picture into our word program. Then we chose a font we liked.  You may have to play around with it a bit.  When it was like she wanted we hit print.  
After printing we put an overlay that was included in the kit and tied it together with a thin red ribbon.  
---
Programs
---
Many brides would like to have a program for their guests, even though they are not at all a necessity.  If your budget is small, you should eliminate these or print them yourself.
---
Octagon Fan
---
Here's a template for an octagon fan.  If you're wedding is outdoors, these can be invaluable for keeping your guests cool. They're not difficult to put together and making them yourself is much, much cheaper than buying them.  You may want to get your bridesmaids and anyone else that would be willing to help on board.  As the old saying goes, "Many hands make light work".
---
Adding Wedding Crafts and Projects
---
That's it for now folks. I do intend to find more wedding crafts and projects for this page.  As I do, I'll expand this page, so check back from time to time to see if there's something new.
And as always, I'd love to have you share what you've done.  Just scroll down and tell us your story or point us to a webpage or youtube video with a great project.  Your input is valuable to other brides seeking info.  Thanks in advance for sharing!
Wedding Crafts and Projects back to Home
Share Your Real Wedding Story
Do you have a great wedding story? Share your wedding planning story with us, we'd love to hear it!