Flower Girl Inspiration
Oh what, oh what shall my flower girl wear? Hmmm, let's find some flower girl inspiration.
Vintage Inspiration
How stinking cute are the little ones in tutus? I love this trend.  Every little girl wants to feel like a princess or a ballerina and this is the perfect way to get that vintage look you want and make your flower girl's day. Not into the vintage look? Well, that's ok. These sweet little tutus come in all sorts of colors and with the right accessories, you can pull off any look you choose.
Traditional Flower Girl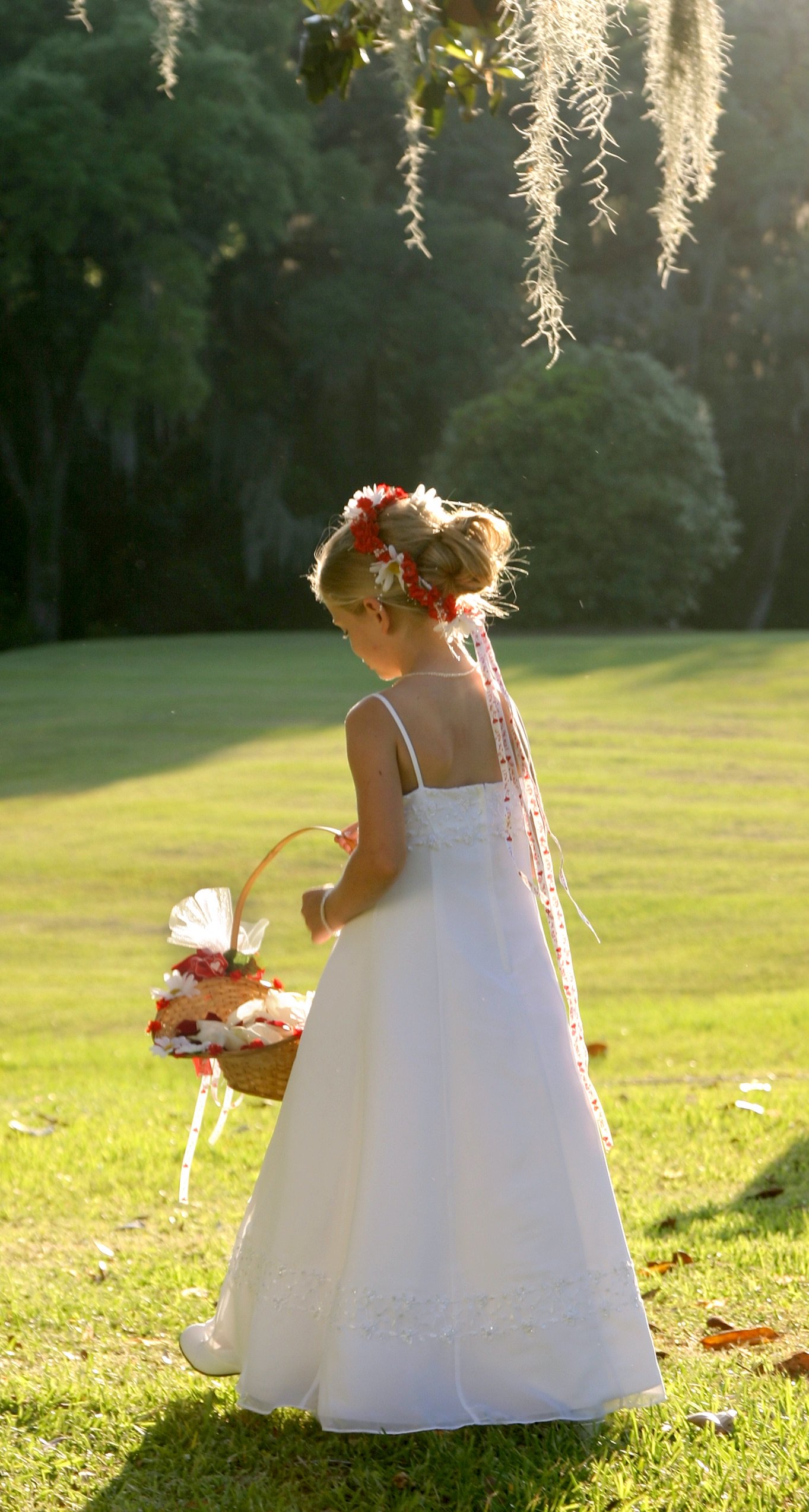 Look how beautiful traditional can be!  The little lovely above is dressed to match the bride and has a dreamy little  headpiece. She also carries a DIY basket that is perfect for a garden wedding.  Love, love, love the flowing ribbon from her hair!!  And here's another little cutie.....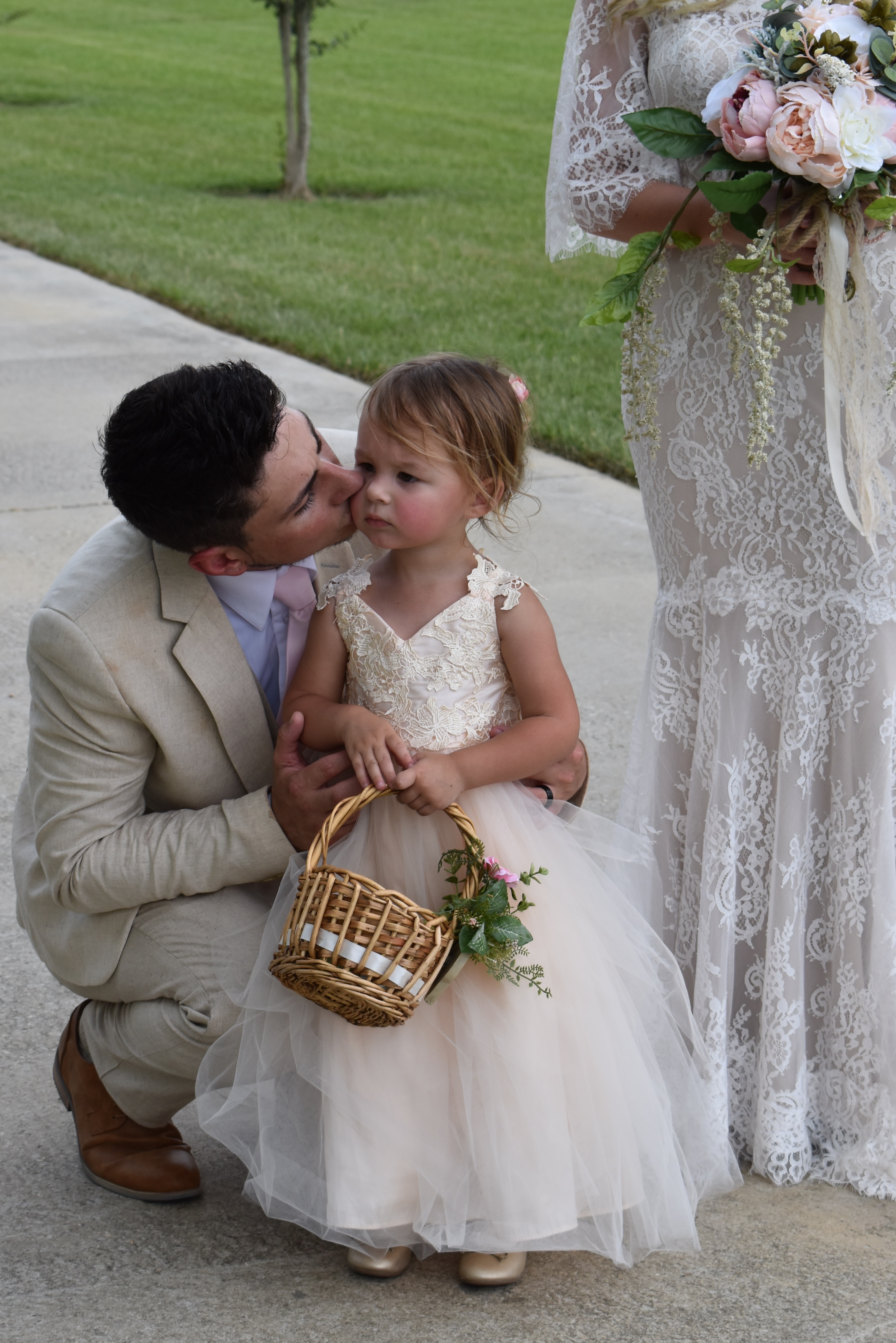 These type of dresses abound in the bridal shops and boutiques.  Some are even sold to match the wedding gown to a tee. If you look at the sales racks or in consignment stores, you no doubt will find a bargain for just the right dress for your little girl/girls in your wedding.
Simple and Inexpensive
Next up, we have a cute, but inexpensive little dress from a department store that serves as a fine dress in this simple, outdoor wedding. She carried a lovely little basket and wore simple sandals. If your wedding is set for around Easter or Christmas, you will most definitely be able to find the most adorable little dresses in just about any department store.... maybe even a Walmart or Target. Don't get stuck in wedding mode and think you have to get the dresses from a wedding shop or other wedding vendor. Lovely doesn't have to be expensive!
Unique
All of these sweet little girls carried baskets, but there are alternatives out there. Here's a pic of one. If you like this  hoop, you can see how to make it here. It's very simple for the beginning crafter, and can be pulled together with simple to find items.  Heck, some of you may have what you need hanging around your house.  And I know some of you crafty brides will take this idea a run with it to make it your own.  
---
Looking for the perfect little dress? Here are a few options I pulled together for you.  Yes, these are affiliate links, but hey, I've done the work for you.
---
---
Share Your Real Wedding Story
Do you have a great wedding story? Share your wedding planning story with us, we'd love to hear it!